VANCOWINTER
Features of Continental VANCOWINTER
Outstanding traction and shorter braking distances on snow, ice and wet, i.e. through high sipe density and the increased number of tread lugs. The funnel - shaped tread grooves ensure excellent aquaplaning resistance. The cornering mileage performance (+10%), through the new flat contour and wider tread provides improved ecnomy. Solid kerbing rib for better protection against tire failure through sidewall damage.
Benefits of Continental VANCOWINTER
- Excellent grip. - Reduced stopping on icy, snowy and wet surfaces. - Maximum protection against aquaplaning. - Long service life.
Currently Available Sizes For This Tire
Please click the correct size for pricing and availability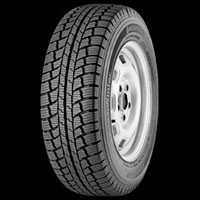 High-Quality Tires For Unbeatable Prices In Texas and Washington
At Best Tire Center, our prices are the best around - guaranteed.
If you find a tire priced cheaper in the Texas or Washington, let us know and we'll beat it!