SP SPORT 5000 DSST
Features of Dunlop SP SPORT 5000 DSST
Innovative, asymmetrical tread design.
Large, stable, interconnected tread blocks.
Independent inner tread blocks with open shoulder grooves.
Full-width, twin cut steel belts with Jointless Band Technology ™.
Exclusive, high performance all-season tread compound.
Max Flange Shield ®.
Dunlop Self-Supporting Technology® features a patented sidewall construction and specially developed compounds.
Benefits of Dunlop SP SPORT 5000 DSST
Optimum balance of wet and dry performance.
Strong dry cornering, grip and stability.
Powerful water dispersion and all-season grip.
Confident ride uniformity and excellent footprint shape.
Enhanced grip, control, energy absorption and tread wear in a wide range of driving and weather conditions.
Helps protect rims from accidental curb damage.
Continued mobility up to a distance of 50 miles at a maximum speed of 55 mph in normal conditions.
Currently Available Sizes For This Tire
Please click the correct size for pricing and availability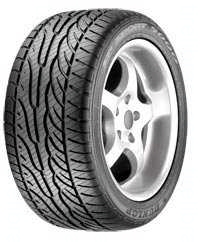 Providing The Best Tires At The Best Prices in Texas and Washington
We guarantee that we have the lowest prices in the states of Texas and Washington for new tires including mounting, balancing and tax.
If you can find a cheaper advertised or quoted price, we'll beat it!