ESPIA EPZ
Features of Falken ESPIA EPZ
Circumferential grooves
3D canyon sipe technology
Shoulder wave sipe
Dual purpose tread pattern "ice face"
Dual purpose tread "snow face"
Benefits of Falken ESPIA EPZ
Increase hydroplane resistance by channeling water away from the contact patch in wet weather conditions
Helps create additional biting edges which enhance snow and ice traction
Provides a stronger resistance to wandering
Wider center tread area which boosts ice braking performance by increasing contact patch
Shoulder tread area which allows wide lateral grooves to grab snow in severe winter conditions for good snow traction
Currently Available Sizes For This Tire
Please click the correct size for pricing and availability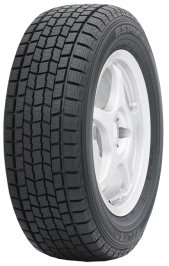 The Lowest Priced Falken Tires Across Texas and Washington.
We guarantee that we have the lowest prices in the states of Texas and Washington for new Falken tires including mounting, balancing and tax.
If you can find a cheaper advertised or quoted price for new Falken tires, we'll beat it!